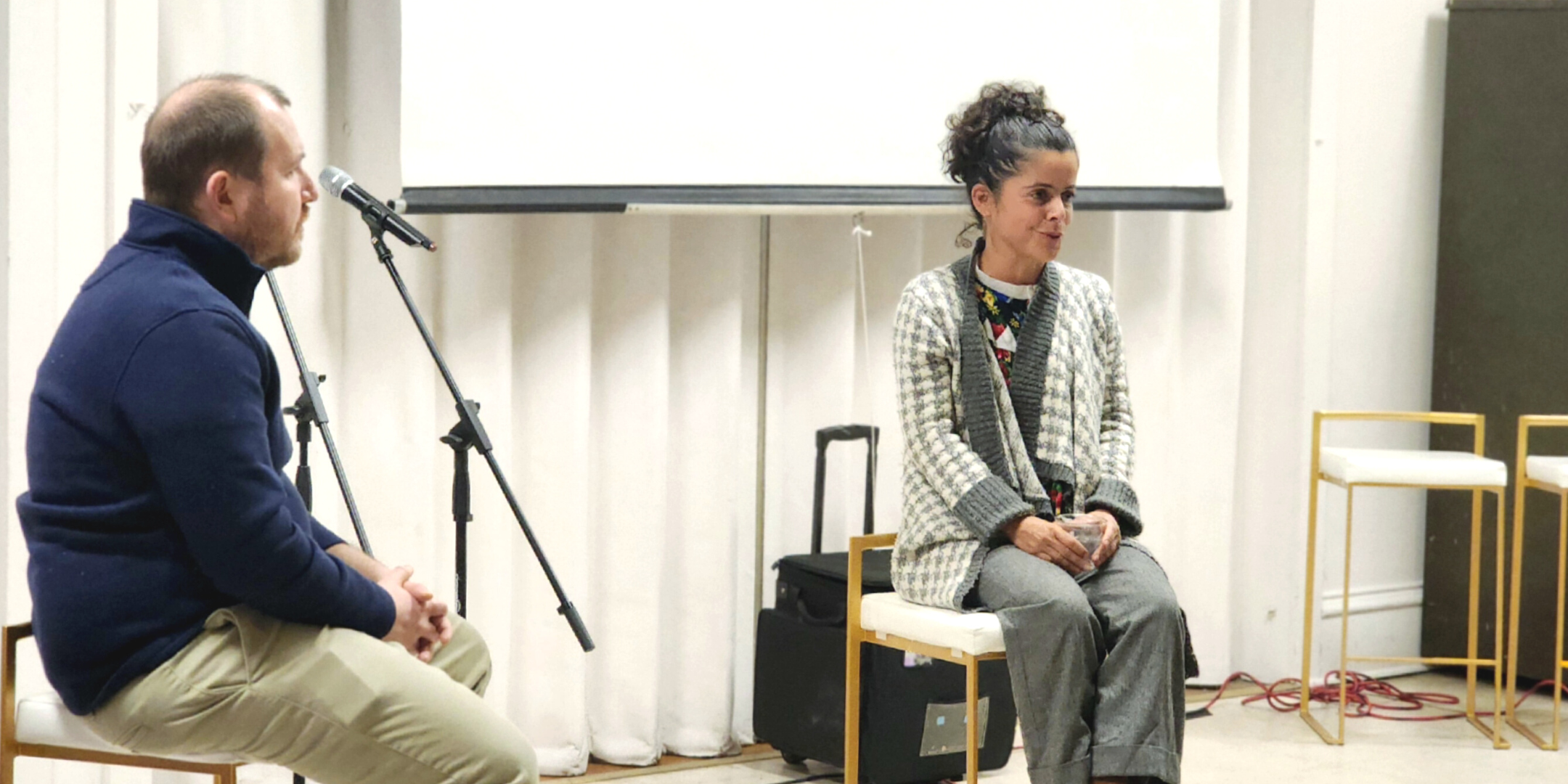 We are feeling the love this February as we gathered this past weekend with the community for screenings of Cruz, a documentary by Teresa Camou Guerrero.
We are humbled and grateful to have hosted Teresa, who joined us for moving conversations that offered insight into how she made the film and what she learned about the Rarámuri people and their movement for justice. We want to thank everyone who joined us for one of four screenings at ArtYard and at community screenings in New Brunswick and Lambertville. A big huge thanks to New Brunswick Tomorrow's Esperanza Neighborhood Project, coLAB Arts, Fisherman's Mark, and ACME Screening Room for partnering with us to bring Cruz' story to more people. Audience members donated $1,500 to support the film's Impact Campaign – Sin Tierra, No Somos Nadie.
This month brings three new people to the ArtYard team and an announcement about a new project called Veterans Voices, in which we are actively seeking nominations of veterans to share their story. Are you or someone you love a veteran? Read more below.
We have four new exhibitions opening in February and March, plus a vintage French jazz concert and one-woman show starring Isabella Rossellini.