Brian Sanders' JUNK is known for their ingenious use of found objects and clever inventions that bridge the gap between dance and physical theater. Sanders' choreography blends traditional dance theater with an inventiveness and physicality that gives reason for critics to hail JUNK as "Philly's most imaginative perpetrator of dare-devilish physical theater" and declare Sanders as "the city's most exciting choreographer."
JUNK's mission as a dance-theater company is to inspire with creativity. The company strives to produce work that is both artistic and accessible while maintaining a ceaseless desire to try new things. Through original productions and community outreach JUNK seeks to serve as a catalyst for generating fresh ideas and to encourage us to see the world in a new and vital way.
---
Ancestral Lights
June 2021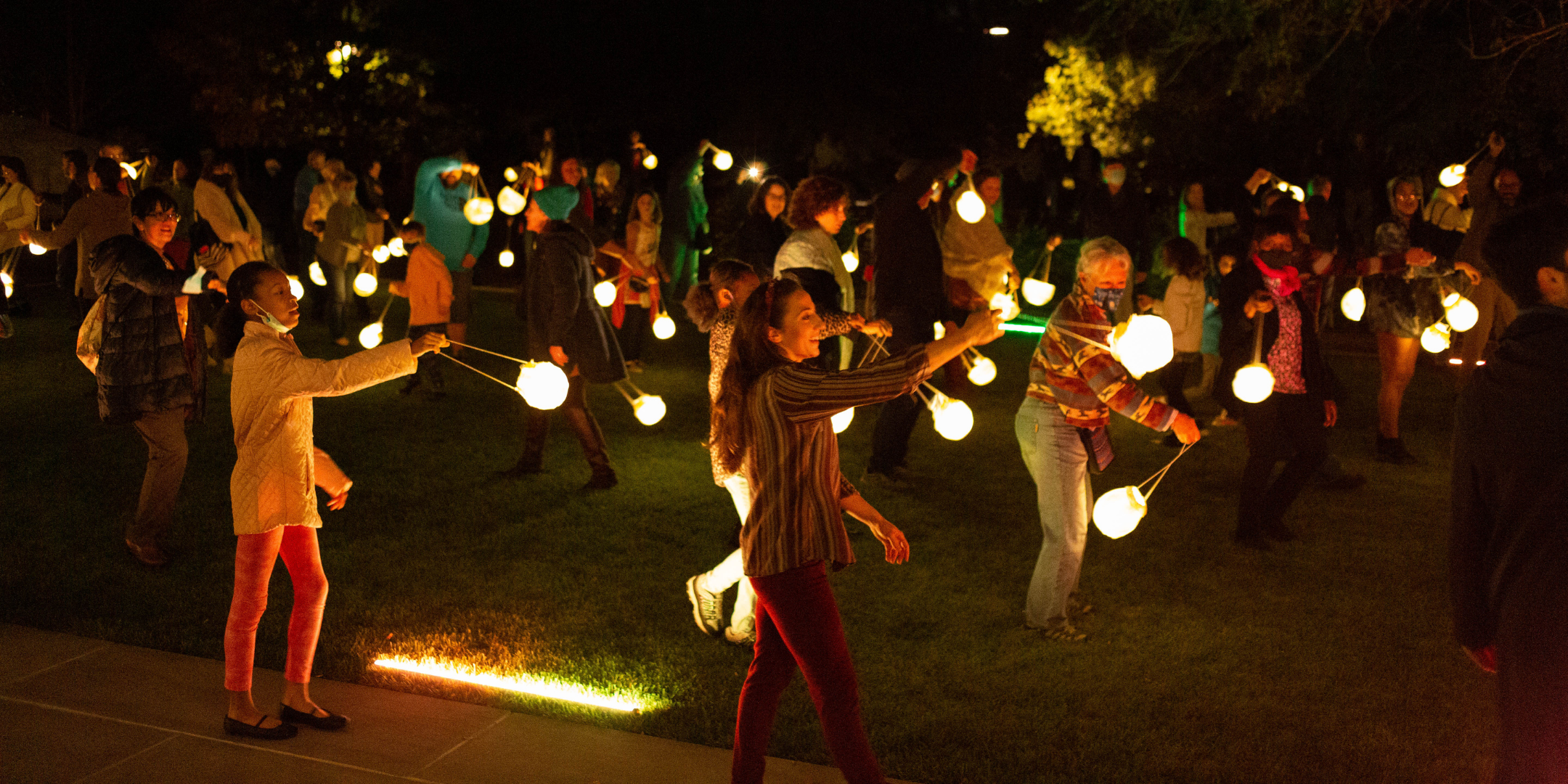 Brian Sanders' JUNK was in residence developing a performance to launch ArtYard's inaugural Aqualumina Festival.
During the residency, JUNK created Ancestral Lights, a site-specific outdoor dance performance illuminating refugee narratives and kindling light in a time of darkness and displacement. The music was a three-way collaboration between Brian Sandrer's JUNK, Oran Etkin, and Mad Beatz Philly.