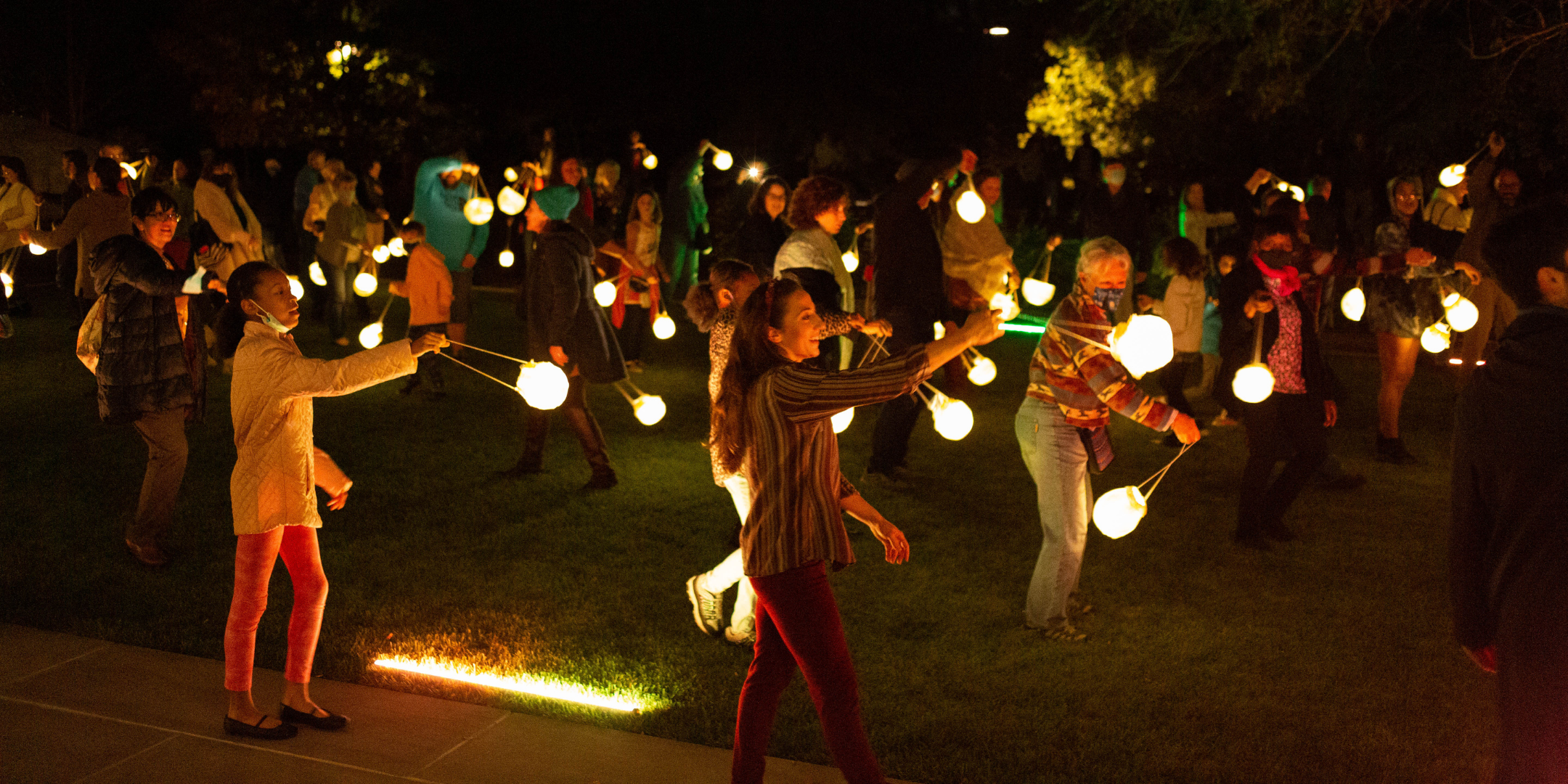 ArtYard's Aqualumina Festival is a riverside lantern festival involving music, performance, and inspiring lighting at the river's edge.
This biennial event launched in 2021 with a performance of Brian Sanders' JUNK in Ancestral Lights, a site-specific outdoor dance performance illuminating refugee narratives and kindling light in a time of darkness and displacement. Ancestral Lights grew from JUNK's residency and hugely popular open rehearsal at ArtYard in June and employs community-constructed lanterns made in the ArtYard workshop by members of our community. The music was a three-way collaboration between Brian Sandrer's JUNK, Oran Etkin, and Mad Beatz Philly during a residency at ArtYard.
You can view more pictures of this event on this Flickr album. They were taken by Lauran Billingham.