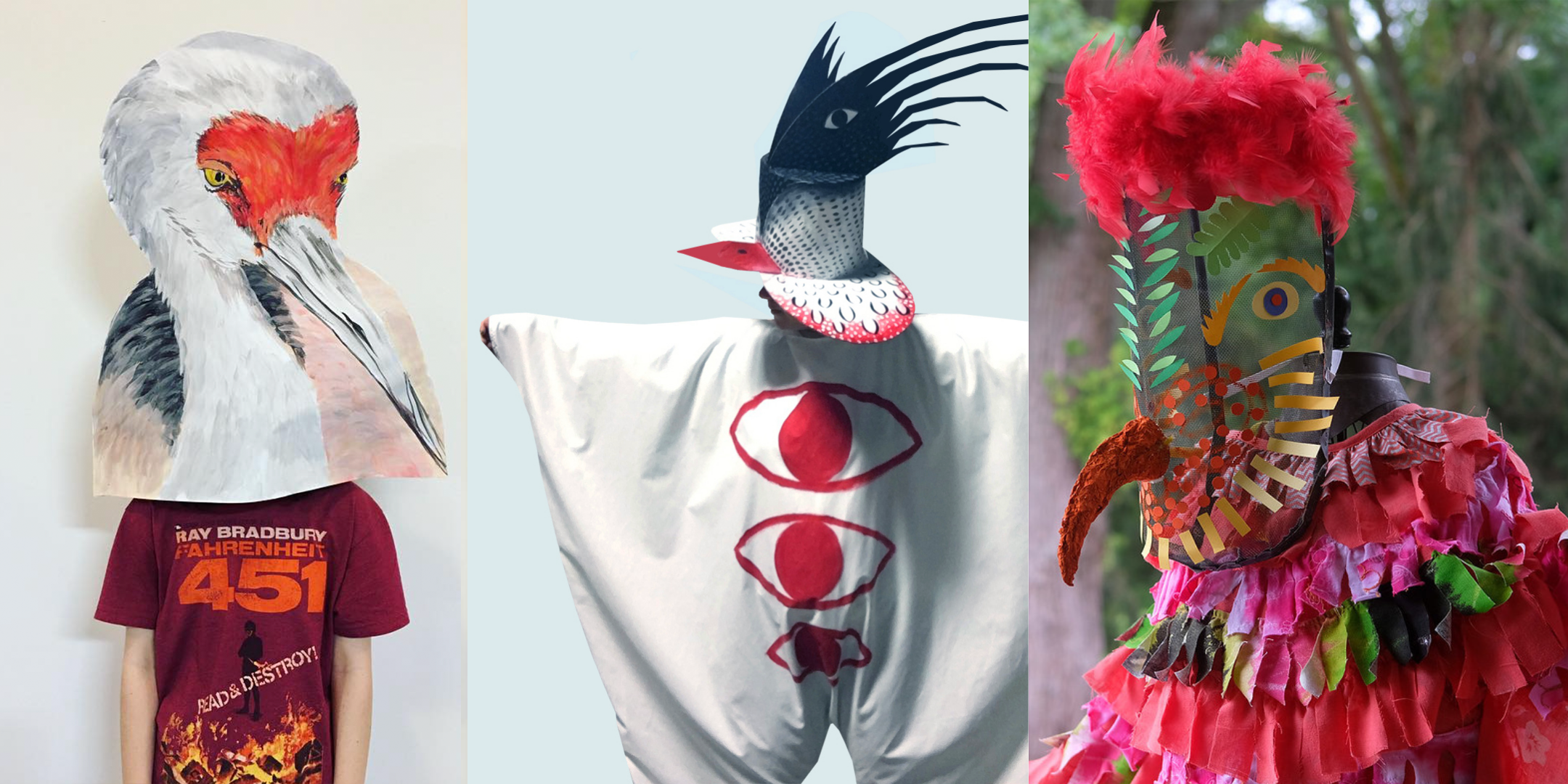 All are invited to join ArtYard for a Hatch costume open studio from 10 AM to 1 PM on Saturday, May 7 in preparation for the fifth anniversary Hatch, a joyful celebration of creative incubation that will take place on June 25.
The Hatch features live music, performance, storytelling, and a parade of locals dressed as birds who hatch from a giant 14-foot egg to celebrate creative incubation and community. To register as a Bird in the procession, please click here and fill out your information so that we may stay in touch with you.
At the open studio, we are providing space for communal making, sample bird costumes to inspire you, and some basic supplies such as fabric scraps, glue, paint, and sewing needles. This is not an instructional workshop but a space to invent your own costume in a community of makers with big tables and a lively soundtrack. Please bring your own materials, such as sheets, hazmat suits, masks, feathers, and other embellishments.
We also have a limited supply of past bird costumes in our closets that you can borrow for family and friends to be returned after the Hatch (reserve a costume using the link above).
For inspiration, check out photos from our past Hatch celebrations.
We hope you will come and flock with us later in June.