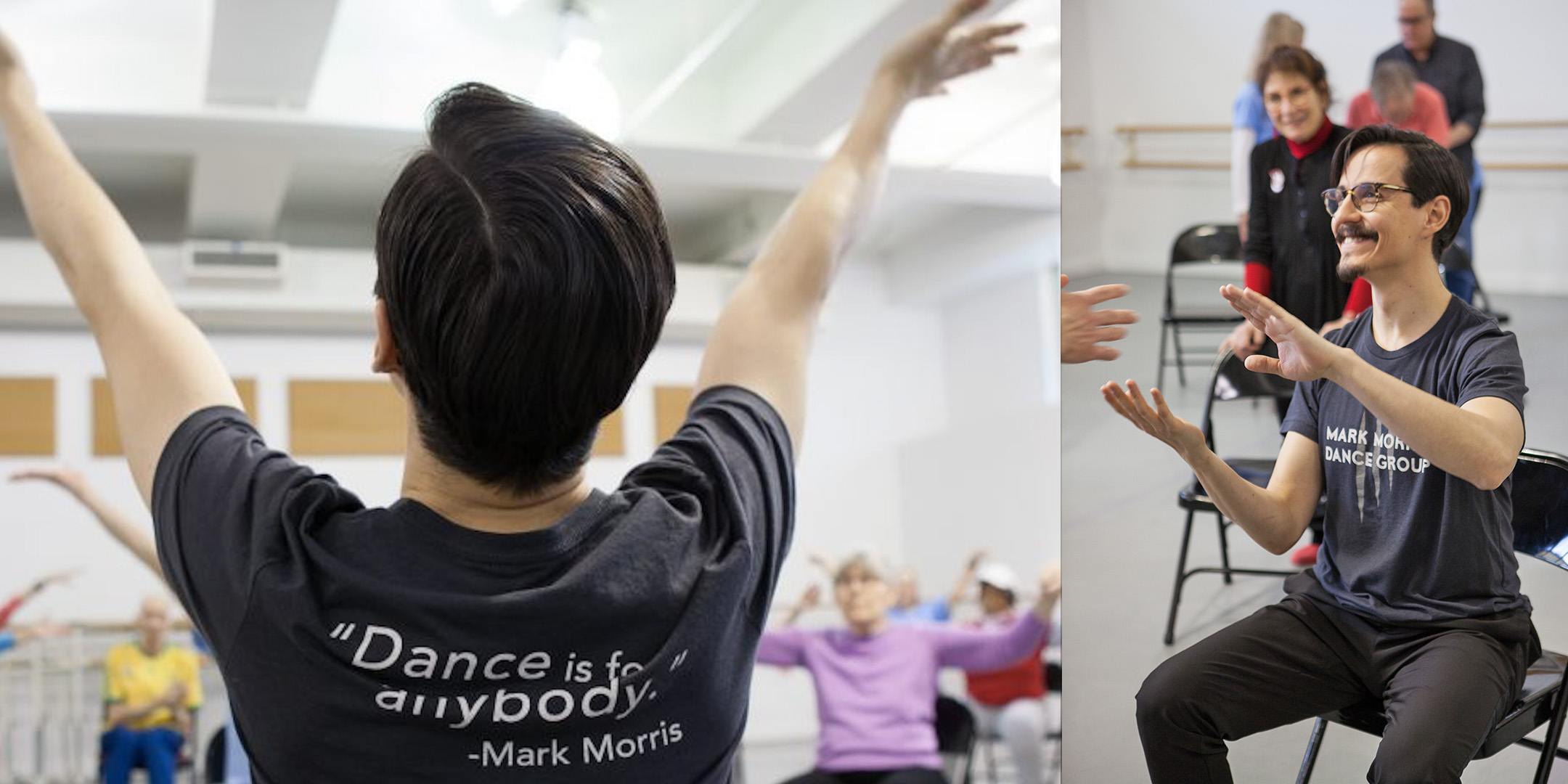 Creative Movement for Older Adults with Michael Sazonov
Four-week workshop series explores creative flow, dance, theater exercises
Nov 6—Dec 4, 2022
10:30am — 11:45am
Tickets
This four-week workshop series is designed to awaken the body and inspire the imagination through the joys and benefits of music and movement.
Join Michael Vitaly Sazonov as he leads participants through creative movement, dance, and theater exercises, accentuating improvisation, the spoken word, and the expressive body — sparking one's creativity and inner joy. Open to all adults 55 and older, with special consideration given to those living with Parkinson's and other neurological conditions.
The workshops take place on Sundays, Nov. 6, Nov. 13, Nov. 20, and Dec. 4. Each class is from 10:30 to 11:45 AM.
Michael is a teaching artist, performer, and theatre-maker who utilizes movement, music, and words to create a space where we can be ourselves and find joy through new perspectives. His classes foster a safe and creative environment for all participants, no matter their level of skill or experience, because they are rooted in a sense of play and exploration.
This workshop series is limited to 25 participants. No previous movement experience is necessary.