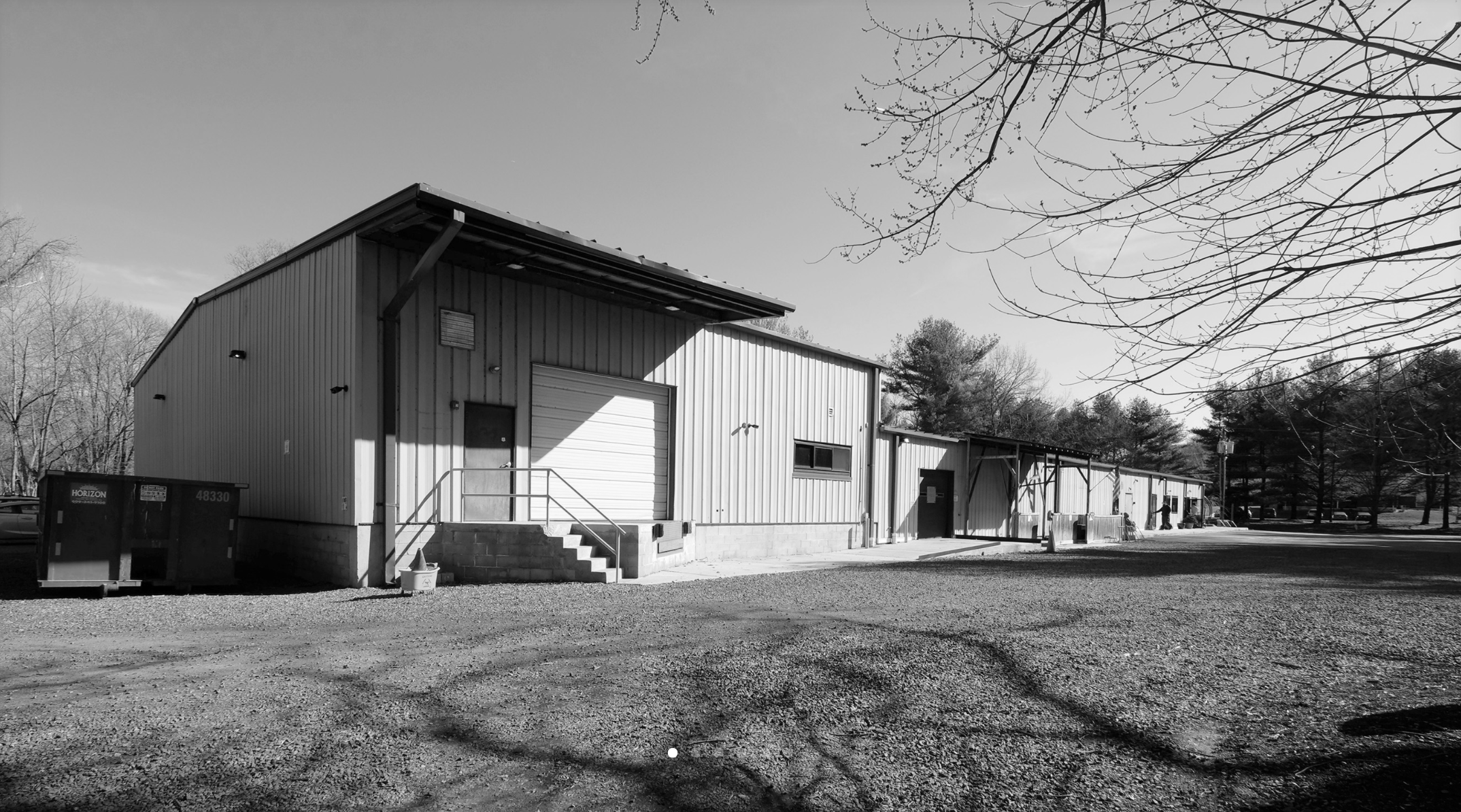 The ArtYard Workshop, at 62A Trenton Avenue, was the original site of ArtYard from its inception until the completion of the main building at 13 Front Street.
From September 2016 until May 2021, this former electronics warehouse served as the testing ground for ArtYard's identity and vision, hosting art exhibitions, theater, music, poetry, film, newly-scored silent films, chamber operas, jazz improvisation and communal events from memorial services for beloved townspeople to radio plays. There was poetry on-the-spot improvisation, cranky storytelling, picnic dinners, and more. The theater was built by hand of used risers and stacking chairs which were later upgraded to recycled upholstered seats scrounged from a Virginia Tech classroom for forty three cents a piece. There was no plan, only an exuberant series of improvisations that began to slowly make sense over time.
With the completion of the construction of our state-of-the-art facility at 13 Front, the old building has developed into workshop space for the nascent residency program.
With 16,000 square feet of space, a farm-to-table restaurant, The Lovin Oven, and spacious parking lot, The ArtYard Workshop at 62A boasts a growing assortment of useful power tools, an etching press, a collection of ArtYard oddities, and our beloved little theater for incubating new work. Before it was ArtYard, the building at 62A was the home of Two Buttons, the former shop owned by author and ArtYard friend Elizabeth Gilbert and Jose Nunes, and housed a rabbit warren of Indonesian Buddhas, prayer flags, and beguiling miscellanea.