Vasiliki Katsarou grew up Greek American in Jack Kerouac's hometown of Lowell, MA. She has also lived in Paris, France, and Harvard, MA.
A Geraldine R. Dodge poet who read in the 2014 Dodge Poetry Festival, Vasiliki is also an independent curator, sometimes filmmaker, and currently a teaching artist at New Jersey's Hunterdon Art Museum. She holds an undergraduate degree in comparative literature magna cum laude from Harvard University and a Master of Fine Arts from Boston University.
She is the author of a full-length poetry collection, Memento Tsunami, and a chapbook, Three Sea Stones (Lucia Press, 2020). She is also co-editor of two contemporary poetry anthologies with Ragged Sky Press: Eating Her Wedding Dress: A Collection of Clothing Poems and Dark as a Hazel Eye: Coffee & Chocolate Poems.
Her poetry has been published widely and internationally, including in NOON: Journal of the Short Poem in Japan, Corbel Stone Press' Contemporary Poetry Series in the UK, Regime Journal in Australia, Mediterranean Poetry in Denmark, as well as in Otoliths, Poetry Daily, Tiferet: A Journal of Spiritual Literature, Wild River Review, wicked alice, Literary Mama, La Vague Journal, and Contemporary American Voices.
Her award-winning 35mm short film, Fruitlands 1843, about a Transcendentalist utopian community in Massachusetts, was re-released in 2020. Recent writing on film is published at the LENSES and on DIRECTED BY WOMEN film sites.
Related
Events
Mar 27, 2022
@ 10:30am — 1:30pm
Invisible Frenchtown Walking Poetry Workshop 
Register here
Invisible Frenchtown Walking Poetry Workshop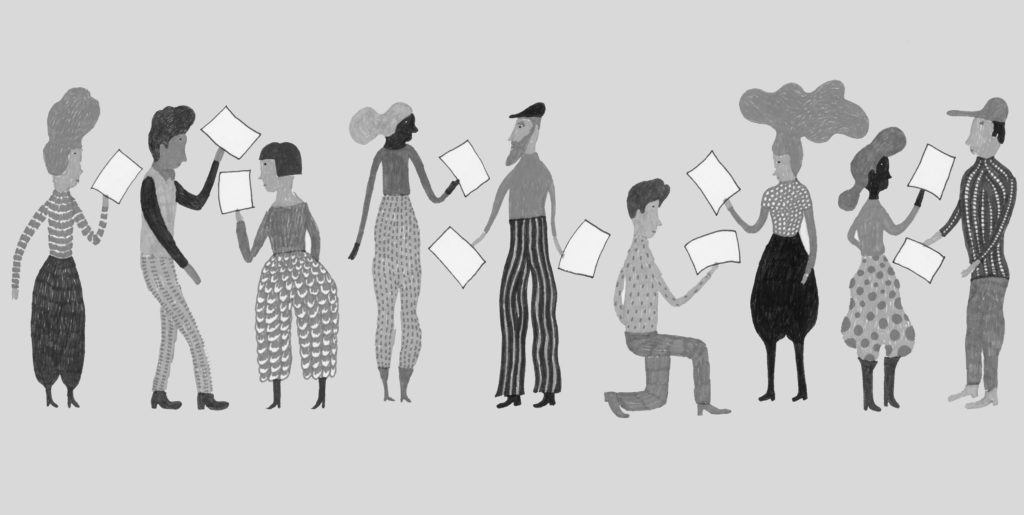 Poetry on Demand
Poetry on Demand