Peter Schumann was born in Lueben, Silesia (then Germany, now Poland), in 1934. He attended the the Hochschule der Bildende Kuenste in Berlin and worked in sculpture, graphics, and dance in the late '50s and early '60s, founding the Gruppe fuer Neuen Tanz in Munich. In 1961 he moved to the United States with his wife Elka Leigh Schumann, and together they founded the Bread and Puppet Theater in New York City on the Lower East Side in 1963.
Besides rod-puppet and hand-puppet shows for children, the concerns of the first Bread and Puppet productions were rents, rats, police, and other problems of the neighborhood. More complex theater pieces followed, in which sculpture, music, dance, and language were equal partners. The puppets grew bigger and bigger. Annual presentations for Christmas, Easter, Thanksgiving, and Memorial Day often included children and adults from the community as participants. Many performances were done in the street. During the Vietnam War, Bread and puppet staged block-long processions and pageants involving hundreds of people.
In 1974 Bread and Puppet moved to a farm in Glover in the Northeast Kingdom of Vermont. The 140-year old hay barn was transformed into a museum for veteran puppets. Our Domestic Resurrection Circus, a two-day outdoor festival of puppetry shows, was presented annually from 1970 through 1998. Schumann and his company created an annual Summer apprenticeship program and a weekly performance series beginning in 1999, which continues today.
A prolific painter and producer of woodcut prints and original artist's books, Schumann has exhibited his paintings, sculptures, and books in diverse venues, from solo shows at the Queens Museum in New York City and the Center for Book and Paper Arts in San Francisco to colleges and universities throughout the U.S. to modest rural town halls in his home state of Vermont.
Related
Exhibitions
Featuring the works of Bread and Puppet Founder Peter Schumann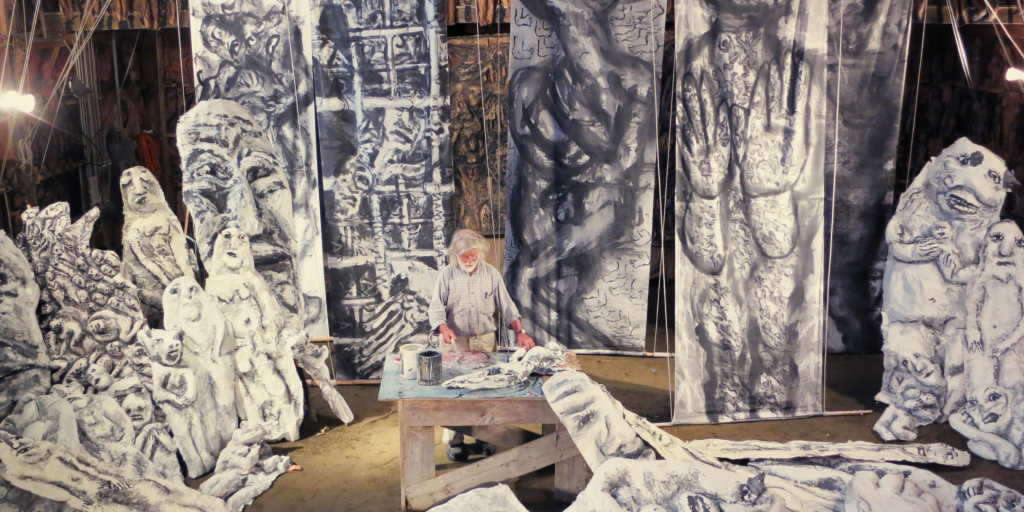 Ecstatic Decrepitude
Ecstatic Decrepitude
Related
Events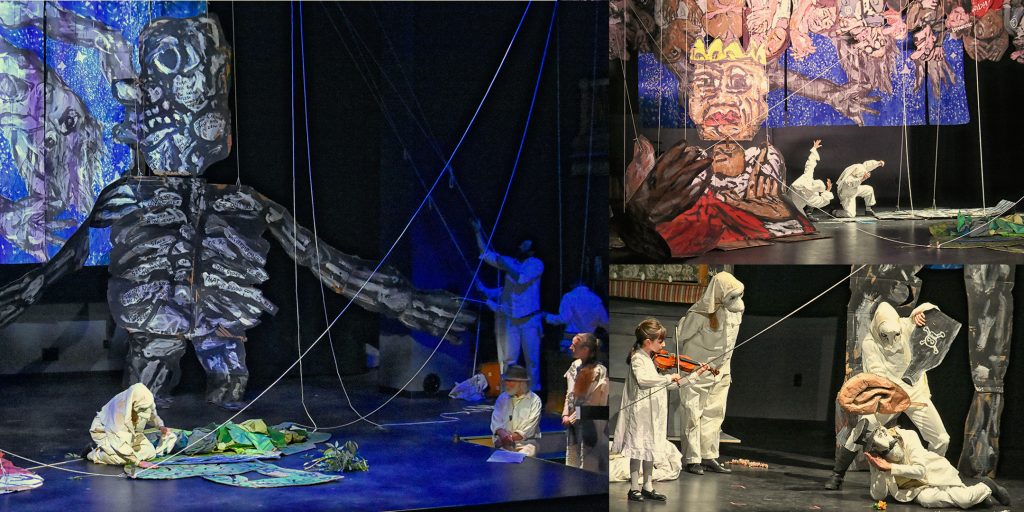 Bread and Puppet presents Ophelia
GET TICKETS
Bread and Puppet presents Ophelia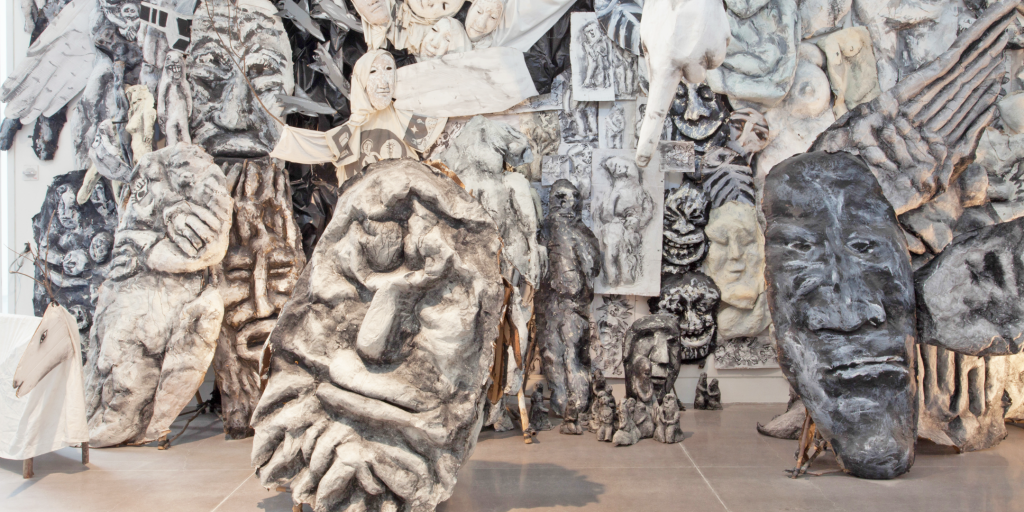 Ecstatic Decrepitude Opening Reception
RSVP here
Ecstatic Decrepitude Opening Reception