Hailed by Radio France Internationale as "a Tunisian man in New York, one of the most talented jazzmen of his generation," Yacine Boularès is a saxophonist, composer, and curator.
After graduating from the Paris National Conservatory, Boularès moved to New York on a Fulbright scholarship to attend the New School for Jazz. He has toured with Fela Kuti's drummer Jojo Kuo and Haitian Kompa legends Tabou Combo. He created the band AJOYO, a brew of African tradition, jazz, and soul, which released albums in 2015 and 2020.
With the cellist Vincent Segal and drummer Nasheet Waits, he explored the Tunisian Stambeli repertoire as the trio Abu Sadiya, whose 2017 album was hailed by Le Monde as "a glittering instrumental suite, all fluidity and golden colors." Their U.S. tours included Lincoln Center and the Jazz Gallery in NYC. In 2019, Boularès was selected by Joe's Pub in New York to develop Ifriqiya, a multimedia performance exploring the Afro Arabic rhythmic traditions through film and composition. This residency led to his creation of the Habibi Festival in New York, the first U.S. music festival dedicated to contemporary Arabic cultures. In 2020, he co-founded Rise up Brooklyn, a live streaming festival showcasing artists whose work is a catalyst for social change.
Related
Events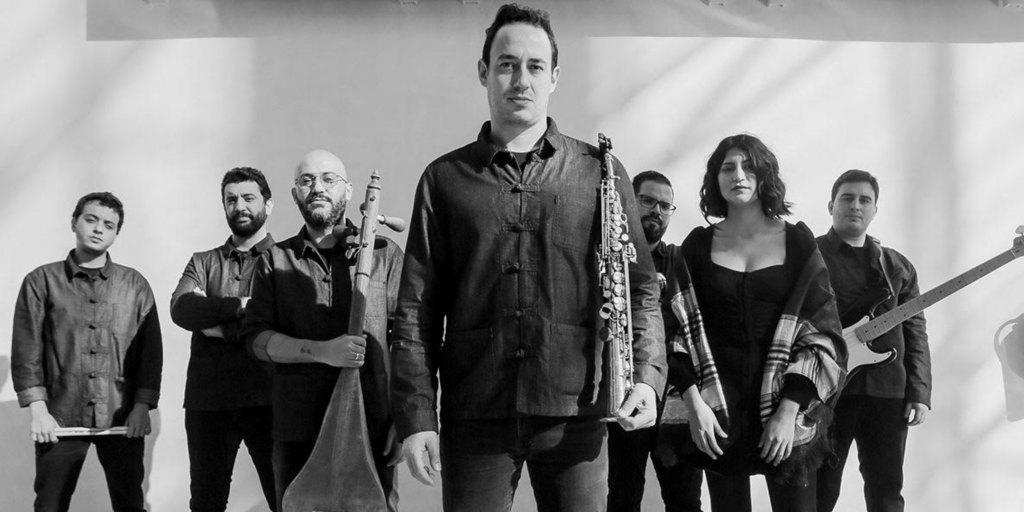 Yacine Boularès' A Night in Tunisia
Tickets
Yacine Boularès' A Night in Tunisia