Born and raised in Santa Ana, California, poet Aracelis Girmay earned a BA at Connecticut College and an MFA from New York University. Her poems trace the connections of transformation and loss across cities and bodies.
In her 2011 online chat interview with the Rumpus Poetry Book Club, Girmay discussed innovative and hybrid poetic forms, stating, "I wonder what new explorations of form might have to do with documenting the new and old ways of thinking about power. Of how we've been taught to think by our families, institutions, television, computer culture, etc. [….] Perhaps the so-called hybrid poems are about dislocating or splintering the central lens."
Her poetry collections include Teeth (2007), Kingdom Animalia (2011), and The Black Maria (2016), named a "Top Poetry Pick" by Publisher's Weekly, O Magazine, and Library Journal. She is also the author of the collage-based picture book changing, changing (2005).
In 2011 Girmay was awarded a fellowship from the National Endowment for the Arts and in 2015 she received a Whiting Award for Poetry. A Cave Canem Fellow and an Acentos board member, she led youth and community writing workshops. She currently teaches at Hampshire College. She lives in New York City.
Related
Exhibitions
Remember, Green's Your Color. You are Spring
Remember, Green's Your Color. You are Spring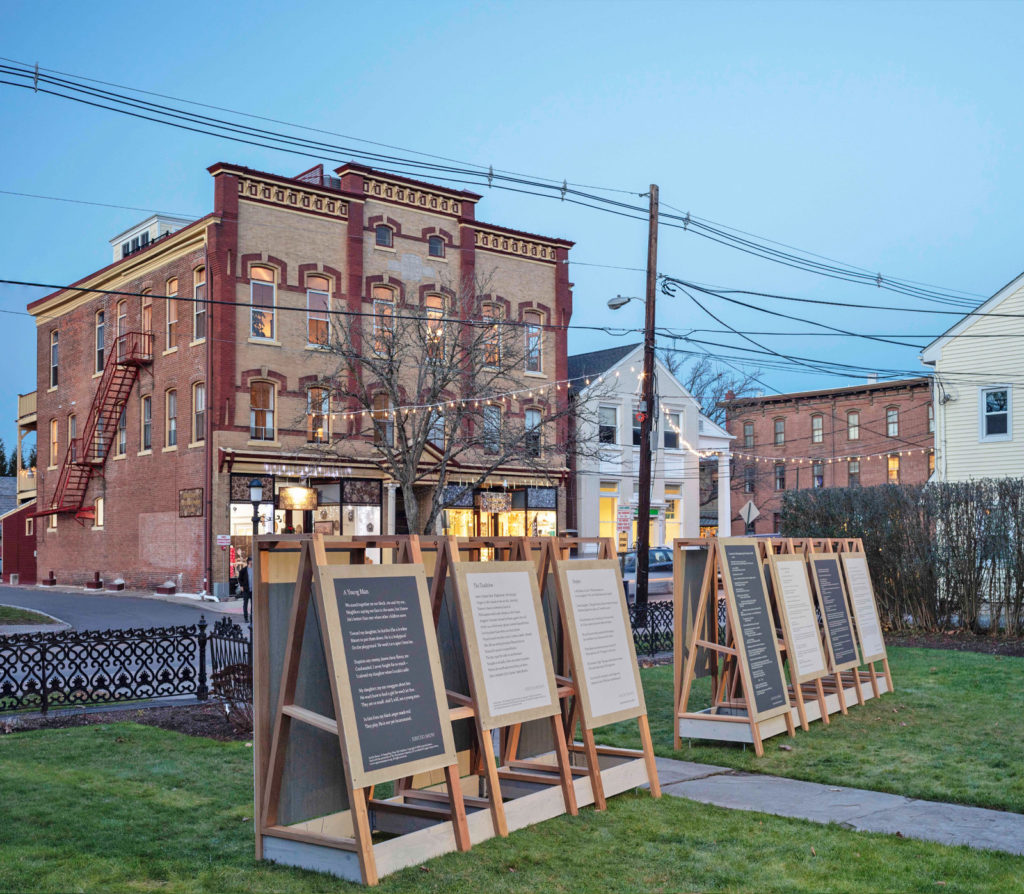 Tearing it Down is a Love Song
Tearing it Down is a Love Song
Related
Events
Poetry Reading by Aracelis Girmay and More…
Poetry Reading by Aracelis Girmay and More…