ArtYard is excited to celebrate the launch of two summer exhibitions, Natalie de Segonzac: Evidence and Where There's Smoke, a project by Lance Weiler, as well as a new installation by Sebastienne Mundheim. The community is invited to an opening reception from 6 to 8 PM on June 17, 2023. Experiencing Weiler's project, whether at the opening or at a later time, requires a timed ticket.
Book Where There's Smoke Timed Tickets
Evidence and Where There's Smoke feature powerful works by artists who have harnessed their creative expression to heal from trauma and loss. The exhibitions feature photography, sculpture, immersive storytelling, and emergent technology and are the culmination of a series of incubation residencies at ArtYard during which the artists created new work. The exhibitions will be on view through Oct. 1.
Natalie de Segonzac: Evidence (June 17 to Oct. 1)
Evidence is the first solo exhibition featuring works by multidisciplinary artist Natalie de Segonzac, of New York City, that explore the narrative of a changing body. Curated by ArtYard Artistic Director Elsa Mora, it includes photography, installations, video, and sculpture that investigate the hidden complexities of the mind and its relationship to the body. It is on view in ArtYard's second-floor Lynn & John Kearney Gallery.
Evidence combines de Segonzac's past and new work. She has evolved as an artist since she began using a wheelchair following a spinal cord injury in 2016. While her practices have changed, her disability expanded and deepened her exploration of themes already present in her work.
"The mind is at once infinite and confined. It exists in constant flux," de Segonzac says. "Being captured and contained in a photograph, suspended in space and time, is a metaphor for a mind held in tension between extremes. Placing myself in the frame grounds me. It allows me to claim my space in this world as an artist, a woman, and a person with a disability."
In Cube, de Segonzac explores the limits and limitlessness of the mind and body. The works are a series of three striking black and white photographs capturing a body wrapped like a frame or contorted inside a cube-shaped container. In Rope, the artist captures a moment of rebirth through a set of stark self-portraits where she is enshrined in chain mail-like armor made of rope, resembling a larva in a cocoon. Another series, Room 2028, documents the months following de Segonzac's injury while she was recovering in the hospital, depicting medical devices, visions of nature, and self-portraits as evidence of her existence.
Care and Ramp pay homage to many of the people — family, friends, healthcare professionals, and members of the ArtYard community — that have aided de Segonzac in navigating her healing journey. To create Care, she incorporated their portraits on silk into a tapestry. For the installation Ramp, she cast dozens of their hands that protrude from the bottom of a suspended ramp.
A limited-edition Evidence exhibition catalog designed by Izzy Natale will be available for sale in ArtYard's Contrary Art Shop.
Where There's Smoke (June 17 to Oct. 1)
In Where There's Smoke, Lance Weiler unravels the secrets of his enigmatic father — a volunteer firefighter and amateur fire scene photographer — and two devastating fires that struck the Weiler family in the early 1980s in Bucks County, Pennsylvania. In the final months of his battle with colon cancer, Weiler's father invites Lance to interview him, and these conversations reignite 30 years of wondering… were those fires more than tragic accidents?
Prepared to come face-to-face with mysteries of the past, Weiler sits down with his father and finds himself simultaneously confronting tragedies of the present. As his father's choices fade with his body, Weiler and his family experience a profound lack of empathy in his care, and this sparks a new question: "What if this story can do more?" Out of a heartbreaking journey for answers and healing rises Where There's Smoke.
Where There's Smoke is an immersive storytelling experience about life, loss, and memory that reveals itself to be both deeply personal and universally resonant. On view in the first-floor River Gallery, the exhibition employs elements of immersive theatre, interactive documentary, and emergent technology that guides people through a deconstructed, abstracted exploration of Lance's father's life, offering interactive prompts along the way. As a project, Where There's Smoke had its world premiere at the 2019 Tribeca Film Festival and has been reimagined for ArtYard by Weiler and producer Peter English during a series of residencies developing and testing new enchanted technology. It is paired with a live performance in ArtYard's McDonnell Theater on Saturday, Sept. 30.
"In 1983 our van burst into flames on a family vacation," Weiler says. "Eleven months later our house would burn to the ground. As I explore my past I find mysterious connections to these blazes and come face to face with a closet full of skeletons. Inspired by true events in my life, Where There's Smoke details the connections between two mysterious fires and my father's battle with cancer."
Visitors will explore Where There's Smoke in small groups to allow for an optimal experience. Timed tickets for the roughly 40-minute experience are required. To avoid a long wait, visitors are encouraged to book their tickets prior to their visit at https://www.ticketor.com/artyard/smokeprojectartyard 
Kea and the Ark by Sebastienne Mundheim (June 17 to July 23)
Kea and the Ark features puppets, objects, and video documentation of performances of the same name by Sebastienne Mundheim and Harlee Trautman of White Box Theatre. The performances at ArtYard's McDonnell Theater in May 2023 were the culmination of residencies after ArtYard commissioned Mundheim to engage with the mystery of Kea Tawana, a social activist, self-taught engineer, and ark-builder who made an 86-foot-long, three-story high ship from salvaged wood, stained glass, and other materials from abandoned buildings in Newark's Central Ward in the 1980s.
Kea and the Ark will be on view in ArtYard's second-floor Laboratory Gallery through Sunday, July 23.
We strongly recommend RSVPing for the opening reception. Refreshments will be served.
Featured Exhibitions
01/03
Where There's Smoke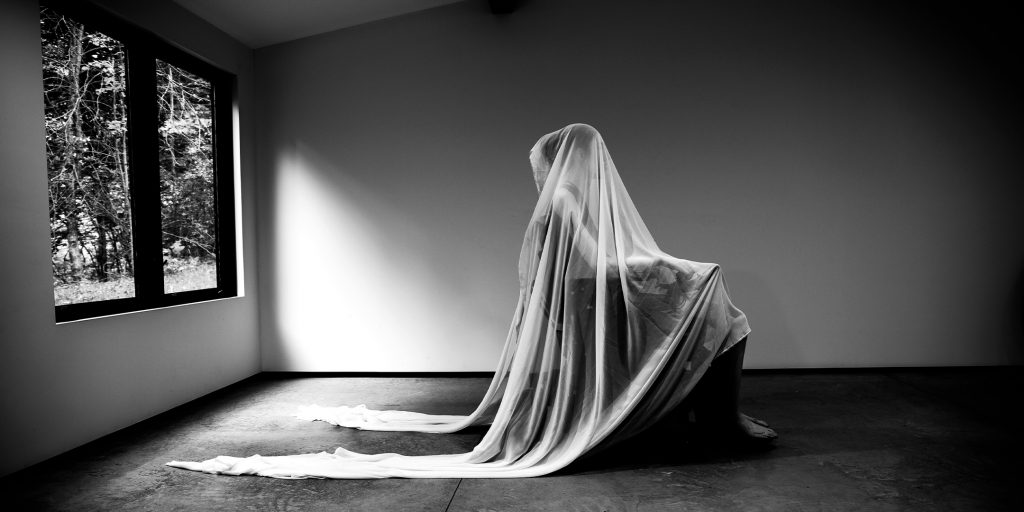 Natalie de Segonzac: Evidence
Natalie de Segonzac: Evidence
Kea and the Ark